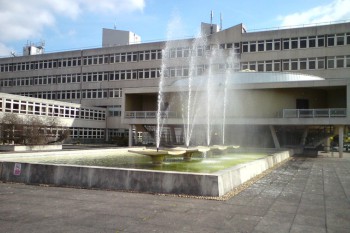 Leicestershire County Council has said that it does not want its 'name or logo' on future NHS publications outlining local health care reforms.
The county council said that while it supports work to reform the local health and care system, it had concerns over the 'lack of detail' contained in the NHS' proposed sustainability and transformation plan (STP).
The STP aims to reduce pressure on overstretched health and care systems by joining up services across Leicestershire and Rutland.
However, the deputy leader of the county council, Byron Rhodes, said that he was concerned the plan lacked detail.
'We are worried about a lack of detail about proposals, the size of the financial gap and the plans to address it,' he said.
'Health and social care is a system but there's no clarity about how all of this is being governed and the decision making across the partners.
'We have invested £1.3m this year in supporting this vital effort to join up services for residents. But with significant budget pressures, we must keep a close eye on this in future.'
A draft STP was published in November 2016 with qualified support from the council. It identified a £409m gap in health and care finances and outlined a need for £300m investment in facilities.
Leicester City Council also shares Leicestershire County Council's concerns.
Deputy city mayor Cllr Adam Clarke, chair of Leicester's health and wellbeing board said: 'We are of course in favour of joint-working with the NHS and do this on a daily basis, but we can't endorse this plan when there is a serious risk it will just lead to cuts in beds and services because there isn't enough funding available to deliver the real changes needed.
'The council has previously raised concerns about the lack of public information on the STP and this continues to be an issue.
'We really need to see more evidence of how it will respond to the very distinct medical and public health challenges that we face in the city, and for that information to be shared and discussed with the public.'
Photo: ©Colin Hoskins