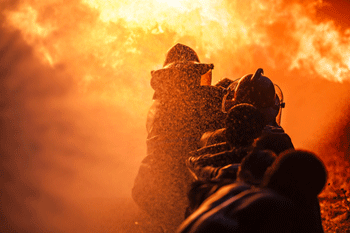 Arun District Council put tenants at risk by failing to meet statutory health and safety requirements in relation to fire and water safety, social housing regulator finds.
The Regulator of Social Housing has found that up until 2016 Arun council did not have a programme in place to carry out fire risk assessments across its stock and only did so when issues were reported.
This contravenes the council's statutory duty, under the Regulatory Reform (Fire Safety) Order 2005, to regularly assess the risk of fire in properties where it has responsibility for maintenance.
The council also has a statutory duty under the Control of Substances Hazardous to Health Regulations 2002 to identify and assess the risks of exposure to Legionella and to implement any necessary measures to control risk.
However, the regulator found that Arun District Council did not have a programme in place until recently to carry out risk assessments, and only did so in response to concerns raised.
The regulator considered the case as a potential breach of the Home Standard which requires registered providers to meet all applicable statutory requirements that provide for the health and safety of occupants in their homes.
Responding to the findings, a spokesperson for Arun District Council said the safety of residents was of 'the utmost importance to the council' and that they were 'fully committed' to ensuring their homes meet statutory health and safety requirements.
'As soon as the Council became aware of the historic issues in relation to fire risk and legionella we have been working to address these as a matter of urgency,' they said.
'We are now in possession of a full and detailed suite of fire risk assessments and a programme of works formulated to ensure that the actions identified in respect of both fire risk and legionella are undertaken as our priority.'
The Regulator of Social Housing's report noted that the council had taken steps to rectify the problems. However, it also criticised the authority for delays.
'Although there is now a programme of works in place to resolve the issues relating to fire and water safety, the regulator also noted that Arun District Council had not previously addressed these issues at a speed which would reflect the level of risk to its tenants,' the report read.
'Taking into account the seriousness of the issues and the durations involved, the regulator has determined that it is proportionate to find a breach of the Home standard in this case.'
The council reassured tenants that it was taking action to ensure their safety.
'Arun District Council recognises the seriousness of the situation and can assure residents that we are continuing to work with the Regulator to provide documentary evidence that the breach is being rectified and that our ongoing commitment to the safety of residents is paramount,' the spokesperson said.