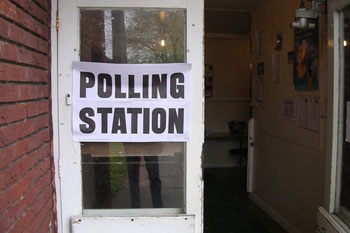 A woman has won a legal challenge against her district council over voting access for the blind and partially sighted.
Rachael Andrews, 44, Norwich, has myopic macular degeneration and is registered blind. She attended her local polling station on 7 May 2015 to vote in the general and local elections but had to do it through a third party due to inadequate facilities.
The Representation of the People Act 1983 states that polling stations must be equipped with a device that enables blind and partially sighted people to vote without assistance.
However, the current device used to meet these requirements -- the Tactile Voting Device ('TVD') – was not available to Ms Andrews and her husband, who is also blind, and the presiding officer had never heard of one.
Ms Andrews' mother-in-law had to read out the candidate names to her and then had to mark her votes on her ballot papers on her behalf. This compromised her statutory duty, right to vote in secret, and right to vote independently.
After complaining about the incident to Broadland District Council – and chasing on several occasions – Ms Andrews did not receive a satisfactory response.
The case went to court and was settled for £2000, an apology and recognistion of discrimination from the council, and assurances improvements would be made.
'I felt that the polling station staff didn't care that I would not be able to cast my vote independently – I felt like I didn't exist and that my vote counted less than everyone else's,' said Ms Andrews.
'The fact that I had to chase for a response and resort to legal action to seek redress added to my feelings that my complaint and my inability to vote in private was not taken seriously by my local authority.'
Commenting on the case, Kate Egerton from the human rights team at the law firm Leigh Day said: 'Our client said she was made to feel like a child having to press the presiding officer to provide her with a TVD, have the candidates read aloud to her, state who she intended to vote for in front of everyone in the polling station, and then have her mother-in-law cast her vote for her, which was degrading and disempowering.'
In response the council said: 'Broadland District Council has apologised to Mrs Andrews in relation to her voting experience during the 2015 General Election and as a result we have improved our voting systems for all our visually impaired residents.
'On the occasions that Mrs Andrews has voted since, we have liaised closely with Mrs Andrews to support her to vote more confidently and independently.'