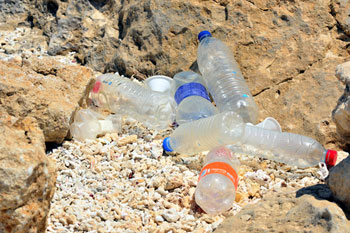 Council chiefs have welcomed a call from MPs to introduce a deposit return scheme for plastic bottles — but urge Whitehall to ensure it is fully funded.
A report from the Environmental Audit Committee published today has called for the introduction of a Deposit Return Scheme (DRS) to try and boost stalled recycling rates.
The DRS would see a small fee added to the price of a drink in a plastic bottle. This would then be paid back to the customer once they returned the bottle to an in-store collection point or reverse vending machine system.
'Around 700,000 plastic bottles are littered in the UK every day,' said committee chair Mary Creagh MP.
'The introduction of a small charge to encourage the return of plastic bottles will result in less littering, more recycling and reduction in the impact of plastic packaging on our natural environment.'
'These are constructive recommendations from the Environmental Audit Committee – councils are determined to work with government to tackle waste plastic and increase recycling rates,' said Cllr Martin Tett, the Local Government Association's (LGA) environment spokesman.
'It's crucial that local authorities are consulted on the introduction of any new plastic bottle deposit return scheme.
'If councils are to be given the responsibilities to facilitate such a service, it must be matched in funding and resources so that councils are able to successfully implement it.
'We look forward to seeing more detail on any proposals in due course.'