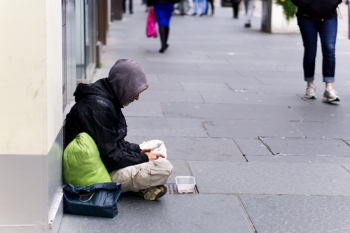 Homeless people in Oldham are being given priority for COVID-19 vaccinations in a bid to stem the spread of the disease.
Oldham Council and local GPs will be offering the vaccine to people with no permanent home along with other groups already receiving it.
Cllr Zahid Chauhan, the council's cabinet member for health and social care, said: 'People living on the streets, or those who have no permanent address, are some of the most vulnerable people in society and need help and support.
'Because they live on the streets they can also come into contact with a large number of people, which means if they have Coronavirus there is a big risk they could pass it on to others. That's why it is important they are offered the vaccine.
'We also know that most people who are homeless have experienced a lot of trauma, both prior to and during homelessness. That means they may have good reasons for not trusting healthcare providers and people in authority. They may also hear misinformation on the street.'
More than 3,700 residents have been given the vaccination in Oldham since it started mass testing in December.