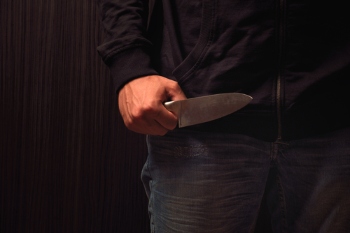 Local authority leaders have welcomed the Government's announcement of a multi-million-pound funding package to tackle serious violence and homicide.
Around £64m of the funding will go to the existing 18 Violence Reduction Units (VRU), which bring together local partners in policing, education, health, and local government to identify and help those who might become involved in crime.
The funding will also go towards establishing two new VRUs in Cleveland and Humberside.
'Our Beating Crime Plan is delivering 20,000 more police officers to our streets and galvanising all parts of the public sector to collaborate to tackle serious violence,' said the home secretary, Priti Patel.
'This very approach lies at the heart of our Violence Reduction Units and as set out today, we're seeing some extremely encouraging signs of progress.'
An additional £30m will go to the 'Grip' police enforcement programme. The Grip programme, or 'hotspot policing', involves police forces operating regular, intensive, high-visibility police foot patrols for short periods of time within specific areas where data analysis shows there is a risk of serious violence.
The remainder of the funding package will support the implementation of the new Serious Violence Duty and Serious Violence Reduction Orders, being brought into law via the Police, Crime, Sentencing and Courts Bill.
Vice chair of the Local Government Association's (LGA) Safer Stronger Communities Board, Cllr Mohan Iyengar said: 'Violence Reduction Units are a valuable resource that are helping to reduce serious violence and crime, so it is extremely positive to see they will be extended to new areas and benefit from multi-year funding settlements which will allow for councils and partners to enhance the development of locally focused preventative strategies, something which the LGA has previously called for.
'We're also pleased to see the funding package will work in tandem with central and local efforts to tackle violence against women and girls. In addition to this work, it will be important that guidance set out to accompany the forthcoming serious violence duty aligns with efforts to tackle violence against women and girls, and domestic abuse.'