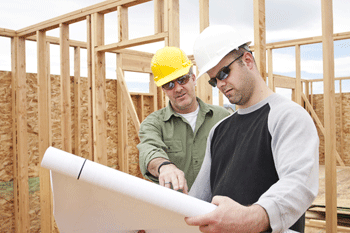 Local government leaders have called on the Government to scrap the permitted development right in the light of new figures that suggest rural developments might be missing out on vital infrastructure and services.
The latest figures show the number of agricultural to residential conversions in England has risen from 226 in 2015/16 to 743 in 2017/18 under the permitted development right (PDR), which allows developers to bypass the planning system.
The Local Government Association (LGA) said that the use of the PDR means councils are unable to make sure homes are built to high standards with the necessary infrastructure in place.
It also means local authorities are unable to guarantee that enough affordable housing is being built in rural areas.
'We have concerns over the sharp rise in agricultural buildings being converted into homes without planning permission and the impact this is having on rural areas, given the lack of any requirement for developers to provide infrastructure or contribute to investment in local services such as roads or schools,' said Cllr David Renard, the LGA's planning spokesman.
'Councils, which are approving nine in 10 planning applications, are committed to building the thousands of new homes the country needs, but these have to be of high quality and with the right infrastructure in place.
'Permitted development rules are denying councils and communities any control or oversight of this process.
'It is taking away the voice of local residents who need to be allowed to have their say over any developments in the streets and neighbourhoods where they live.
'Unless permitted development rules are scrapped, then communities face the risk of substandard housing without any of the vital supporting infrastructure and local services which residents need on a daily basis.'