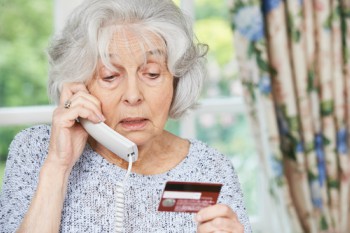 Town hall bosses are urging people to report all scams, which they claim are costing victims nearly £10bn a year.
New figures released by the Local Government Association (LGA) show more than two scams are being reported to councils every day, ranging from bogus diamond investment schemes to fake blue badge parking sites.
In one local authority alone – West Sussex CC – trading standards officers have received more than 800 cases of scams and attempted scams since July 2016 – equating to more than two a day and costing victims £383,000.
While National Trading Standards prosecuted a man from Essex and his company who misled 102 disabled people into paying £49 a time for blue badge parking permits, which are normally bought from local councils for £10.
He was ordered to pay more than £15,000 in compensation and costs.
But the LGA claimed these cases could be the 'tip of the iceberg' as only 5% of scams are reported.
The LGA is urging victims not to suffer in silence and to report all scams to help them fight fraudsters more effectively.
The chair of the LGA's safer and stronger communities board, Cllr Simon Blackburn, said: 'Councils are receiving reports of scams every day from victims whose confidence and trust in people has been shattered, leaving them anxious and scared of being targeted and harassed again.
'It's important that victims don't suffer in silence or feel embarrassed. By reporting a scam, people can help someone else avoid being a victim and help councils track down the fraudsters, bring them to justice and recover their money,' added Cllr Blackburn.
'We want to encourage people to speak out and give their families or carers the information they need to take action.'