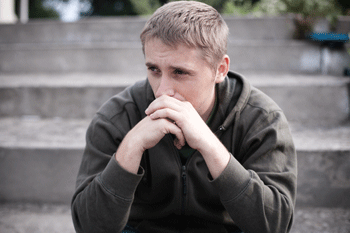 A new study has warned that the economic cost of youth unemployment is forecast to rise to £6.9bn in 2022.
Published by The Prince's Trust and the Learning and Work Institute, the study also estimates that the fiscal cost of youth unemployment, in the form of lower tax revenue and higher benefit spending, will be £2.9bn in 2022.
The study also forecasts that the long-running cost to young people entering the labour market in 2021, in terms of lost earnings and damage to employment prospects, will be £14.4bn over the next seven years.
'Young people have been at forefront of the coronavirus jobs crisis. While we are hopefully slowly emerging from the worst of the pandemic, the legacy will be with us for years to come in the form of higher youth unemployment,' said Stephen Evans, chief executive of the Learning and Work Institute.
'This is not just bad for young people. It will have a huge hit on our economy and our public finances, and it risks a long-lasting scarring impact on those affected.
'If we are to tackle the looming youth jobs crisis, the Learning and Work Institute believes the Government must work with partners to urgently roll-out a "Youth Guarantee" to support young people to access a job, an apprenticeship, education, or a high quality training opportunity.'
In response to the new report, Kate Green MP, Labour's shadow education secretary, said: 'Successive Conservative governments have hollowed out the infrastructure needed for young people to train and gain new skills after the pandemic, with those from poorest backgrounds worst hit by declining opportunities in further education.
'The Government is failing to live up to its rhetoric on the Kickstart Scheme and apprenticeships incentive which have created just a fraction of the promised opportunities. Ministers' should heed Labour's call for a "jobs promise" to guarantee opportunities for the young people who need them, avoiding a lost generation.'