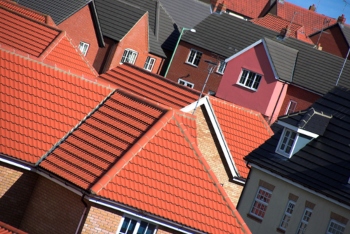 Up to 140,000 homes will be needed every year in areas at most in need of levelling up, according to the findings of the Building Back Britain Commission.
In its first report, the commission warns the government's plans to level up the country will lead to a significant increase in demand for housing outside London and the South East.
This means cities such as Birmingham, Manchester, Bradford and Liverpool will face an annual shortfall of up to 67,000 homes.
According to the report, Birmingham would require 12,430 homes a year under a scenario based on future growth, while Manchester would need double the homes previously calculated at 7,469.
The commission is calling for a 'radical rethink' in the way housing demand is calculated so it is based on a new 'levelling up' model of future need.
Terrie Alafat, chair of the Building Back Britain Commission, said: 'Our results have profound implications for policy. The Government's current housing strategy simply does not fit the levelling up agenda. It is based on past growth trends and will not be dynamic enough to meet future demand.
'The increase in demand in levelling up areas should reduce the pressure for new homes in other areas that are already economically developed.'
The report also calls for the creation of at least one 'Construction Cluster' in every region of the UK by 2030 to foster innovation, with the first of these located in Leeds.
Cllr David Renard, Local Government Association housing spokesperson, said: 'This latest report on the severe shortage of homes in some areas of the country underlines the chronic need to build more social housing where it is most needed and the role councils need to be able to play to tackle this crisis.
'As part of the Government's ambition to level up the nation and build back better, we are calling for councils to be given the powers and resources to deliver 100,000 social homes for rent each year.'