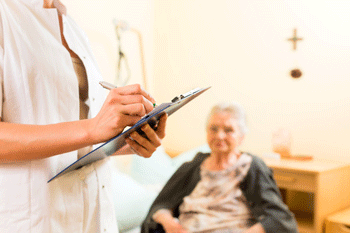 Church groups provide health care and community services worth £3bn a year, according to a new report.
The Cinnamon Network says the findings show there should be greater partnership working between the Church and the NHS.
It found there are more than 3,500 churches and 200,000 volunteers working on health and social care initiatives.
The network carried out research for the report, 'The Church's Impact on Health and Care', with a sample of ten church-led initiatives working in general health and wellbeing, mental health, perinatal care, loneliness and isolation, dementia and A&E response.
It is supported by a range of church leaders from all denominations, academics and representatives from the not-for profit and voluntary sectors, the Government and local authorities.
The Bishop of London Sarah Mullally said: 'The NHS is under considerable pressure — increasing public expectation, increasing life expectancy, improvements in technology and limited resources.
'If we are able to improve our health and the health of the community, we can contribute to the better use of those limited resources.
'The Church's Impact on Health and Care research is an important contribution to understanding how the voluntary sector and specifically the church and faith-based projects can promote health and create community and belonging.'