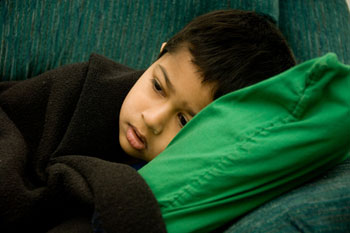 A coalition of child poverty charities is calling on the Government to end the benefit freeze as new figures reveal in some constituencies over half the children are growing up in poverty.
The End Child Poverty coalition's new Child Poverty map of the UK has revealed four constituencies where child poverty sits at over 50%.
These are Bethnal Green and Bow (54.18%), Birmingham, Ladywood (53.06%), Poplar and Limehouse (52.75%), and Birmingham, Hodge Hill (51.46%).
The figures also reveal that since the coalition's last Child Poverty map was published in 2015, some areas — such as Oldham West and Royton, and Bradford West — witnessed a 10% increase in child poverty.
Child poverty is the highest in large cities, particularly in London, Birmingham and Manchester, the findings demonstrate.
The coalition of charities has urged Philip Hammond to drop the freeze on children's benefits which is currently in place until the end of the decade.
They also called on the Government to provide poorer families with better access to interest free credit.
'It is scandalous that a child born in some parts of the UK now has a greater chance of growing up in poverty, than being in a family above the breadline', said Sam Royston, chair of End Child Poverty and Director of Policy and Research at the Children's Society.
'There can be little doubt that the Government's policy of maintaining the benefits freeze despite rising prices is a major contributor to the emerging child poverty crisis.'
Cllr Claire Kober, chair of the Local Government Association's (LGA) Resources Board, said the End Child Poverty coalition's researched demonstrated there was 'more to be done to raise people out of poverty.'
'Councils are best placed to lead the way but need the financial freedom and flexibility to integrate services around the needs of low income families, in particular support for employment and progression, financial inclusion, housing and childcare, to help everyone fulfil their potential,' said Cllr Kober.
'Councils are working closely with low income households to enable them to understand and manage the impacts of welfare reform, but also need to be able to play a lead role in building desperately-needed affordable homes — to buy and rent — which are crucial to provide stability and affordability to some of our most vulnerable households.
'Hundreds of schools, often in disadvantaged areas, are being turned around thanks to the intervention of local councils.
'With access to a good education also the starting point for success later in life, the Government needs to recognise councils' role in education improvement.'