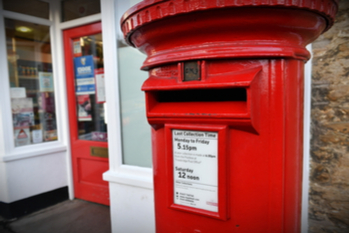 Citizens Advice has called on the government to invest more in post offices in rural areas.
It says in the countryside are more likely than those in towns to depend on their local post office for postal services, banking, collecting state benefits, pensions and purchasing household goods.
The charity - which is the official watchdog for postal services - wants extra funding for the next three years to keep the 'crucial community institutions' open.
The government's decision on funding the postal network was expected earlier this year after a public including consultation.
In a poll, a quarter of more than 800 rural residents said they relied on their local post office for learning about events and services.
It found 7 out of 10 small businesses in rural areas said they would have higher costs without their post office.
Citizens Advice chief executive Gillian Guy said: 'With pubs and banks closing up shop in many rural areas, post offices remain crucial community institutions.
'This is especially true for vulnerable groups like older people, people with a disability, carers and those who do not have access or the skills to use the internet.'