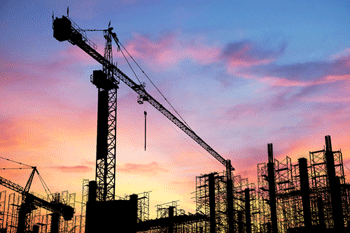 The Government has announced a multi-billion-pound infrastructure investment programme which the Chancellor argues will support 425,000 jobs a year.
The Government has published the new National Infrastructure and Construction Pipeline, which sets out how £650bn of private and public investment will be implemented in infrastructure projects across the country over the next decade.
The pipeline will see £89bn of investment targeted to social infrastructure to help communities through 165 education projects worth £2.5bn, including major rebuilding projects at schools and sixth form colleges.
In total, this investment equates to £254m Economic Infrastructure (Public), £208m Private Investment (across all sectors), £97m Regulated Utilities, £89m Social Infrastructure (Public).
The Government is also setting out details of £30bn of planned procurements over the next 12 months in social and economic infrastructure.
The Infrastructure and Projects Authority (IPA) estimates over 425,000 individuals will be required, on an average annual basis, across 2021/22 to 2024/25 to deliver the planned investment of £200bn.
The Government also published its new jobs progress update, which found that through its Plan for Jobs over £350bn of support has been provided to individuals and businesses since the pandemic began.
Chancellor Rishi Sunak commented: 'We put a Plan in place to protect jobs and businesses in their hour of need and I am immensely proud to say that it is working.
'Today's announcement of 425,000 jobs supported per year over the next four years shows that we are sticking to that plan as we level up opportunities across the country.
'But this isn't just about numbers – our Plan for Jobs is also about giving people the hope and opportunity to meet their potential as we emerge from the pandemic and the economy recovers.'