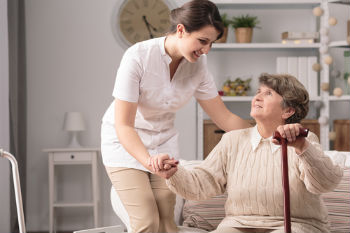 The largest representative of private social care providers has announced the date it is taking Essex County Council to court over 'inadequate' fee rates paid to providers.
Care England accused Essex County Council of 'unlawful' practices last April with regards to how much it pays care home providers and said it would be seeking a Judicial Review against the council.
The review will challenge the lawfulness of the council's decision to not review the rates it pays providers under its new contract. Care England argues this constitutes a breach of the council's responsibilities under the Care Act 2014.
The Judicial Review, the relevance of which Care England describes as 'greater than ever', has been set for 7th November.
'We are using the coming months to prepare for the Judicial Review hearing, the relevance of which is greater than ever as the costs of providing good quality care continue to rise,' said Professor Martin Green, chief executive of Care England.
'We are seeing care homes close and homecare contracts handed back in Essex and across the country.
'Essex County Council were awarded an extra £24m by central Government and took the opportunity to raise the precept to support the social care sector, but it is evident the council is not passing this cash on to providers.'
A spokesperson from Essex County Council said: 'We take our obligations under the Care Act 2014 extremely seriously and are committed to making sure we have a sustainable social care market in Essex.
'We are unable to comment on specifics of this case at this time, as to so would prejudice legal proceedings.'