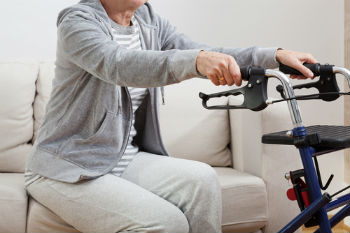 More than half of local authorities in England spent less on services for disabled people and carers last year, despite the Care Act being introduced.
New research from disability charity Revitalise found councils cut £397m from these services in 2015, when compared to the the year before. Spending on respite provision was also reduced by 42% of councils, by an average of nearly £900,000 per council.
The study, based on freedom of information requests, also revealed that local authorities carried out less Needs Assessments during the first year of the Care Act than in the year before, with 48% also carrying out fewer Carer Assessments.
The charity said that these figures show the Care Act, which was supposed to safeguard the well-being of disabled people and carers, has failed in its first year.
It is calling for an overhaul of the Care Act to ensure that all the disabled people and carers are offered Carer or Needs Assessments, and that local authorities receive extra funding to fulfil within the Act.
Chief executive of Revitalise, Chris Simmonds, said: 'It is already well known that there is a massive and growing shortfall in adult social care budgets, which is expected to be around £4.3bn by 2020, so it is hardly surprising that local authorities are struggling to implement the Care Act properly. In fact, local authorities raised concerns about implementing the Care Act long before it came into force.
'Despite its very laudable intentions, our fear is that until local authorities get squarely behind the principles of the Care Act - and the equally important issue of the shortfall in adult social care funding is addressed - disabled people and carers will continue to struggle to achieve even the most basic quality of life.'
Responding to a study, the Local Government Association (LGA) said councils had done everything they could do implement the reforms contained in the Act.
Cllr Izzi Seccombe, the LGA's community wellbeing spokeswoman, said: 'The continuing underfunding of adult social care by government has limited councils' ability to provide support to vulnerable people and their carers. Less than a third of councils say they are confident there is enough money to meet growing levels of need this year and beyond.
She added: 'We therefore call on the Government to listen to councils, care providers, charities and the NHS and – at the very least – bring the £700m of new funding earmarked for social care through the Better Care Fund by the end of the decade forward to this year.'