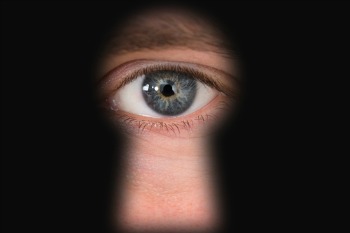 Civil liberties campaigners are launching a legal challenge against the 'extreme mass surveillance powers' in the Government's new Investigatory Powers Act.
The Act - an updated version of the Data Retention and Investigatory Powers Act (DRIPA) which expired last year - grants the state the power to monitor everybody's web history and email, text and phone records, and hack computers, phones and tablets.
The Government has said the powers are necessary to tackle serious crime such as terrorism, child abuse and fraud. In 2015 David Cameron described the new Bill as 'one of the most important pieces of legislation' in this parliament and said the proposals go 'to the heart of the Government's duty to keep the British public safe'.
However, the civil liberties group Liberty is seeking a High Court judicial review of the core bulk powers contained within the Investigatory Powers Act - the so-called Snoopers' Charter - and is seeking public support through a crowdfunding campaign.
Last December, in the first major post-Brexit ruling involving the UK, the Court of Justice of the European Union ruled DRIPA was unlawful.
The UK Government was breaking the law, the court found, by collecting internet activity and phone records, and letting public bodies access personal details with no suspicion of serious crime and no independent sign-off.
Liberty argues the same applies to the new Investigatory Powers Act.
A petition calling for the Act to be debated in Parliament again has over 200,000 signatures.
'Last year, this Government exploited fear and distraction to quietly create the most extreme surveillance regime of any democracy in history,' said Martha Spurrier, director of Liberty.
'Hundreds of thousands of people have since called for this Act's repeal because they see it for what it is – an unprecedented, unjustified assault on our freedom.
'We hope anybody with an interest in defending our democracy, privacy, press freedom, fair trials, protest rights, free speech and the safety and cybersecurity of everyone in the UK will support this crowdfunded challenge, and make 2017 the year we reclaim our rights.'