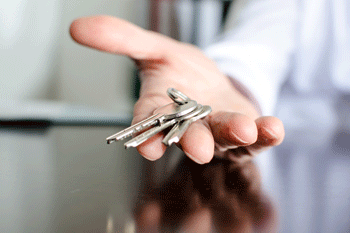 Many families living in the countryside could have their rents cut in half if the definition of 'affordable' housing were changed, according to campaigners.
The Campaign to Protect Rural England says the phrase 'affordable housing' has become meaningless and rent levels should be set according to income rather than market rates.
It says the current definition of an affordable rent as 80% of the standard market means they are still out of reach for many families and those on low incomes.
The campaign is urging the government to change this definition and set affordable rents at 35% of net income for the lowest income groups unless 80% of market rate is cheaper.
Lois Lane, campaigns and policy officer at CPRE, said: 'The term "affordable housing" has become completely meaningless.
'Inflated land prices, a rise in private house prices and a failure to build enough social rented homes – in addition to the tens of thousands sold through Right to Buy – have driven rental prices to a point where 80% of market rate is out of reach for so many people.'
'The Government's failure to meet the housing needs of low income families has escalated the housing crisis and is fuelling inequalities.
'Basing rent prices on income, rather than the inflated costs of the market, is a fair and logical solution that will help people across the country find homes they can actually afford to live in.'