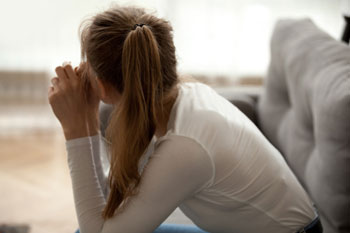 Councils should be banned from placing vulnerable children in unregulated accommodation such as hostels or caravans, the Children's Commissioner has said today.
In a new report, Anne Longfield warns that one in eight children in care spent some time in an unregulated placement in 2018-19, with some providers making 'extraordinary' profits from desperate councils.
Ms Longfield is calling for a change in the law to stop councils placing 16 and 17 year olds in such accommodation and the introduction of new national standards.
The report also wants clarification of what care looks like for children of different ages and the role of Independent Reviewing Officers (IROs) to be strengthened.
Ms Longfield said: 'The Government has proposed cleaning up the unregulated sector by introducing new minimum standards, but this does not address the real problem – allowing children under 18 to be placed in this accommodation in the first place.
'For too long children have been placed in this inappropriate accommodation as the sector has gone unchecked, with some providers making large profits from substandard and unsafe accommodation while offering little to no support. Ultimately it is the one in eight children in care who spend time in unregulated accommodation who pay the price. These children are often left in extremely vulnerable situations, putting them at increased risk of exploitation by organised criminal gangs or abusers.'
The Local Government Association (LGA) said the rising number of children in care has driven the increasing use of unregulated and unregistered accommodation.
Cllr Judith Blake, chair of the LGA's Children and Young People Board, said: 'It is vital that the Government urgently takes action to increase the availability of homes for young people with complex or challenging needs and provides funding and support to councils to ensure that they are able to give these young people the safe, nurturing homes they deserve.'