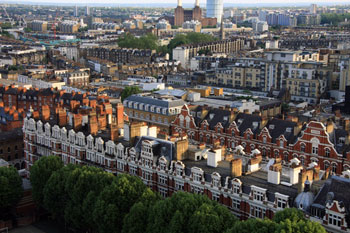 The mayor of London and the boroughs should join forces to push for 'radical' new powers over housing, borrowing and property taxes, according to the final report from the London Housing Commission.
The Commission, chaired by Lord Bob Kerslake, calls for a 'city deal' for London's housing including removing the cap on housing borrowing limits, the greater retention of stamp duty, and the freedom to set local planning fees and council tax premiums on empty and second homes.
In return, the report says the mayor and boroughs would have to agree to double the number of new homes in the capital by 2020, as only 50% of the homes needed are currently being built.
Lord Bob Kerslake said: 'If nothing is done, both the scarcity and affordability of housing across London will continue to worsen. Levels of home ownership will continue to fall and rents will continue to rise. That will not only put extra strains on the lives of Londoner's living in the capital, but will also have wider social and economic consequences.
'The next strategy for London housing requires two phases. First, there is a number of actions the Mayor and the boroughs can take immediately to boost housing supply. Beyond that, there are a series of longer-term reforms, including devolving powers to the Mayor and the boroughs, which would make further inroads into the housing crisis, and maintain the momentum behind the efforts of the Mayor and boroughs.'