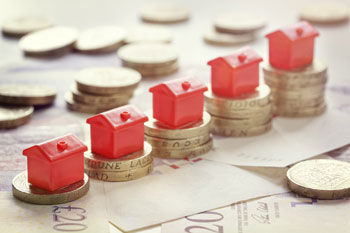 New property developments that result in pressure on local resources, infrastructure and services are a long-standing issue for local authorities.
Previously, section 106 agreements were designed to help deal with these matters and ensure that developers contributed to lessen the impact of their projects.
Some seven years ago, section 106 agreements - which in many instances were failing - were replaced by a new provision, the Community Infrastructure Levy (CIL). However, we have just carried out research, which suggests that local authorities could be more effectively capitalising upon the investment opportunities that the CIL offers to lessen pressure on resources and improve local infrastructure and services.
CIL came into force in 2010 with the intention of ensuring that developers contribute to the cost associated with the increased pressure on the local infrastructure resulting from redevelopment, as clearly property developments, such as new housing, can lead to an increase in the size of the local population, exacerbating pressure on the existing infrastructure and requiring greater maintenance funding from councils.
The CIL replaced the previous faltering regime of section 106 agreements. The levy was introduced to ensure that the cost of infrastructure is spread across all developments, as highlighted by the Department for Communities and Local Government's (DCLG) guidance that states: 'The objective of the CIL is to make planning obligations fairer, faster and more certain and transparent'.
Statistics show that under the section 106 system, only six percent of all planning permissions nationally were required to contribute to the cost of the supporting infrastructure.
In contrast to section 106 planning obligations that were negotiated on a site by site basis, CIL is intended to ensure that developments with a floor space of over 100sqm make a contribution towards developing and supporting the infrastructure of their area.
Kajima carried out research earlier this year based on 178 freedom of information requests to councils across the UK to discover how widely the CIL has been adopted and how the funding has been allocated. The research found that despite funding constraints from Central Government, in many cases local authorities are failing to claim CIL, or effectively reinvest it in the local services that come under most pressure when new developments go ahead, such as health and social care projects or new school places.
Of the 178 councils that were approached, 70% responded, and of those only 34% had implemented the levy. Although 'infrastructure' for which the CIL can be used is broadly defined in the 2008 Planning Act, the regulations are not specific and local authorities could potentially use the fund to invest in key areas such as health and social care; services that are most affected by increases in local population resulting from development.
However, while the majority of councils declined to provide any information on where the CIL receipts were being allocated, of the 36% of councils that disclosed how the levy was being spent, none had allocated the funding to health and social care projects, deploying it instead to offset administrative costs, expenses, transport, green spaces, parish councils and in a few cases, improve basic infrastructure such as roads.
This representing a significant loss of additional funding for key local services, which are the most affected when new property developments, such as housing projects, are completed.
At a time of NHS funding constraints and an aging population with increasingly complex health and care needs, councils are increasingly under pressure to deliver more services with less money.
If councils were to focus on more effective use of the funds currently available to them via CIL, the levy would represent a golden opportunity for local authorities to invest monies in health and social care projects, not only to mitigate the increased demand associated with the development itself, but to improve more generally the lives of those in the locality.
Kirk Taylor is head of development at Kajima Partnerships