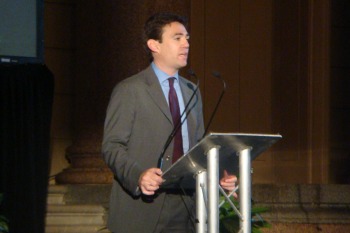 A £1.8m social impact bond (SIB) has been announced by the mayor of Greater Manchester to help end homelessness in the region.
Andy Burnham said the money would help provide accommodation and improve the way homeless people are encouraged into education or work
Mr Burnham also called for the Government to halt the rollout of Universal Credit, warning it could increase rough sleeping and homelessness.
He said: 'This is not a political point. I am speaking for the entire board – the entire public sector in Greater Manchester – when I make this plea to the prime minister and Government. You must suspend the roll out of the Universal Credit benefit.
'It was a unanimous view in the meeting that Universal Credit will make the homeless and rough sleeping problem here dramatically worse.'
As part of the meeting, it was also agreed that the 41 fire stations across Greater Manchester will be used to support homeless people.