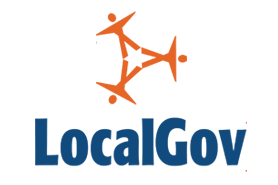 With fears that the BNP is set to make major gains in Barking and Dagenham at the May London council elections – as well as in the general election – Rob Whiteman outlines the council's strategy to boost cohesion
With the country's lowest score on National Indicator 1 – the percentage believing that people from different backgrounds get on well together – we at Barking and Dagenham LBC and at its LSP know major work is required to build a strong community in an area with the fastest changing and most fractionalised demographic change in the country.
The council is clear that its role of community leadership is to bring traditional and new communities together which has resulted in many groundbreaking projects; but we are realistic that the scale of the work needed is very considerable and that year on year we must build on the track record to date.
Many residents are disaffected and alienated, blaming newcomers as competitors for scarce resources, and in turn this leads to protest and support for politics outside the mainstream. Most of all, although the Right to Buy scheme benefited many at the time, the repercussions and unintended consequence some decades later is a chronic shortage of family sized social housing in an area where residents once lived in the largest public housing estate in the world.
Major, repeated and imaginative programmes of consultation – going to shopping centres, football clubs, and door-knocking to hear the views of thousands of residents – helped us construct a narrative in their own words. Extra understanding came when we heard people talking with regret about the passing of days gone by.
We quickly saw a fundamental mismatch between the traditional style of council communications ('Your council top of the league tables', 'Council launches great service' etc) and our residents' world view. Continuing to use old-style messages and 'aspirational' language not only wasn't working, it was positively counter-productive, reinforcing the difference between residents' perceptions and feelings and what we were saying.
Faced with that disparity, many stick with their own gut feeling, and consign anything conflicting to the pile marked 'propaganda'. We will only communicate effectively when we address that gut feeling or emotion and so we have overlaid detailed customer segmentation with insight into our residents' values, understanding and beliefs to better target our communications. By sharing segmentation data with other agencies we know the types of council, health and other services used by our most disaffected residents – where they most go and don't go and the language/values that is most likely to get messages across.
There's no magic bullet. However, having taken steps to understand our local narrative, we're using a range of innovative approaches to build bridges between statutory agencies and disaffected residents:
lIt's not what you say, it's the way that you say it.
We've worked hard on the tone of voice we use in all of our communications, and developed a 'message house' which brings together all of these key messages in a consistent, congruent and empathic narrative using plain language and no jargon.
lFrom Pravda to vox pops.
We changed our monthly council magazine to a fortnightly community newspaper – a newsy tabloid going to every door in the borough. Filled with reactions and news from local people, it has a local recall rate of 74% only six months after launching (as compared to 60% for other London freesheets). See for yourself at
http://www.lbbd.gov.uk/2-the-news/the-news-main.html
lA word in your ear…
While printed communications will always have their place, we know that for many, the most powerful form of communication is word of mouth. Our conversations with local people demonstrated that trust in local statutory agencies is low – but people do trust what their friends and neighbours tell them.
So, we're recruiting hundreds of local people as volunteers to act as 'community communicators'. They act as a trusted conduit between their neighbours, neighbourhoods and the town hall. By maintaining close contact with them we identify problems and myths early, and get feedback. They are residents, volunteers, community leaders and business people who know their areas and those who live and work there; and people vary from members from toddler groups and allotment societies to a country music club – and even the local
tattoo shop.
Our community communicators aren't interested in evangelising for the council's latest initiative. Far from it. Many remain sceptical but have given us the benefit of the doubt and are prepared to help us improve our communication, our insight – and through that – our service to the community. They are prepared to come on a journey with us, but they expect better from us in return for their contribution.
An organisation's best asset is its people. Half of our staff, and higher for front line workers, live in the borough. Not only are many of them the face of the council in their working day, they also go home and talk about their experience of the council with their friends and families. We recognise that our staff can have a positive or negative influence on our reputation. To date we've trained over 1,000 council and partner staff to help them do this. Most attendees have said it helps them understand our customers and to do their job better.
But is it working? Building trust cannot be achieved overnight, and it's early days. However, to check on progress, we commissioned our own Place Survey this year – and we've moved up from 49% to 55% on NI1 in the space of 12 months. This is progress but much more is needed.
We know that tough challenges require innovative solutions, and we're continuing to refine our approach. Barking and Dagenham has the highest proportion of young people in its population of any London borough with over 50% of school children being from ethnic minorities; whilst we also have the second highest proportion of any London borough of elderly people in our population, mainly traditional white working class. We are both becoming an area more characteristic of inner London whilst also being typical of outer London.
We know trust has to be earned – and we can't take it for granted. By working together with our community and through thousands of personal interactions every day we believe we will earn that trust over a period of time. But we also know that this alone will not address disaffection and that we must also address underlying factors such as the shortage of affordable housing in an area undergoing such rapid community change.
Rob Whiteman is chief executive of Barking and Dagenham LBC