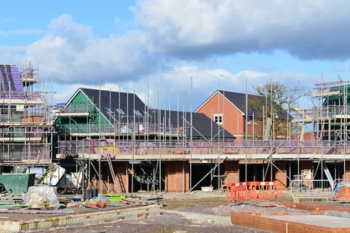 Building on brownfield land only has the capacity to deliver around a third of the new homes needed over the next 15 years, a new report has found.
Banking on Brownfield found that even if every site on council brownfield registers was to be built out in full, it would only deliver 1.4 million of the 5.4 million new homes needed over the next 15 years.
The report, from Lichfields for the Land Promoters and Developers Federation (LPDF), shows nearly half (48%) of potential homes on brownfield registers are estimated to be flats, even though only 17% of households are likely to live in flats.
In addition, 81% of new homes that could be delivered in 19 urban authorities with uplifted housing requirements will be at apartment densities, rather than family houses.
Paul Brocklehurst, LPDF chairman, said: 'If the Government wants to meet its target of building 300,000 homes each year, no source of land can be "off the table". Our analysis in this report shows that there is simply not enough brownfield land in any part of the country to meet housing needs alone.
'The re-orientation of housing policy, and Homes England efforts towards brownfield regeneration, may help support the conditions where viable and developable land can come forward, but many of these sites will also require grants to unlock them, at greater expense to the taxpayer. Even with this policy support, greenfield land development will still be needed in every region, to meet current housing need.'