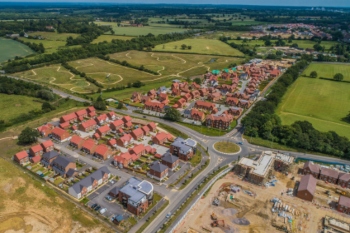 Councils will be able to bid for £40m to deliver up to 4,000 new homes on derelict and underused brownfield sites across England.
The first round of funding is available from the Brownfield Land Release Fund 2, with an additional £140m being allocated to councils over the next two years.
The fund aims to transform disused urban areas into 17,600 new homes and create around 54,000 jobs over the next four years.
Minister for government efficiency, Jacob Rees-Mogg, said: 'Opening up this land is a fantastic opportunity for regeneration, improving government efficiency and playing a vital role in tackling the housing shortage while increasing home ownership. I am pleased to see this work is being delivered, after many attempts over the decades.'
Cllr James Jamieson, chairman of the Local Government Association, said: 'Councils sit at the centre of the collective national ambition to provide more and better housing, and this fund offers an excellent opportunity for English councils to unlock their brownfield land for new homes and deliver local housing priorities.
'With multiple application windows over the next three years and built in support from the One Public Estate programme, councils can tackle complex and challenging brownfield sites to benefit their communities.'