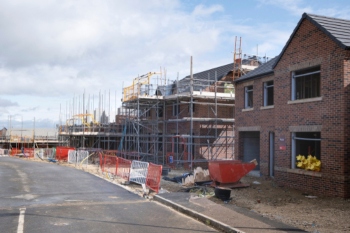 The money includes the £25m Self and Custom Land Release Fund, which is available on greenfield sites. The scheme provides capital grant funding to bring forward local authority land for housing developmets.
It will help unlock sites with viability issues for custom and self build projects such as site preparation, provision of small-scale infrastructure and addressing environmental constraints.
Mary Elkington, acting head of the Right to Build Task Force, said: 'It is fantastic that the Brownfield Land Release Fund includes this £25m allocation for self and custom build, and we encourage as many councils as possible to apply. This will make a genuine difference to those authorities working to deliver a more diverse route to delivering high-quality housing.
'Support for replicable exemplars of this innovative route to housing helps in scaling up custom and self build. These sites will help showcase the wide range of benefits that custom and self build can deliver, complementing wider housing delivery.'