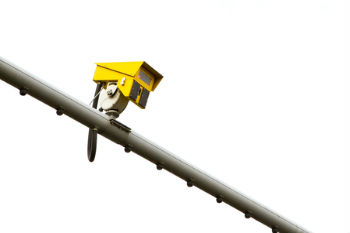 The use of average speed cameras reduces the number of fatal and serious crashes by more than a third, according to new research.
The figures, published for the RAC Foundation by Road Safety Analysis, found the number of collisions resulting in death or serious injury decrease by 36% following the introduction of average speed cameras.
At least 50 stretches of road were covered by average speed cameras by the end of 2015, ranging from half a mile to 99 miles long.
The reduction in the cost of installing permanent average speed camera systems could account for the increase in their use. In the early 2000s it cost around £1.5m to install, compared to around £100,000 per mile today.
'The indications are that compliance with average speed cameras is generally high; now this research reveals the sizeable impact they can have in reducing death and serious injuries,' said Steve Gooding, director of the RAC Foundation.
'As the cost of technology continues to fall, more and more authorities are considering whether to install average speed cameras and so it will be important to ensure that casualty and compliance data is openly available so we can continue to assess and understand the road safety benefits they deliver.'