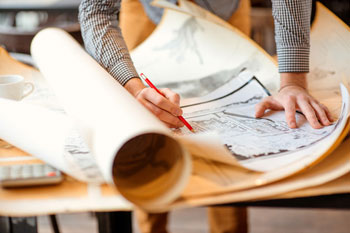 Central Government cuts have eroded the ability of local planners to think strategically about planning and to 'serve the public interest', research has revealed.
A study, based on focus groups with 50 planning professionals from across the UK, has concluded that under-resourcing and reforms that have undermined planning's strategic role has relegated planning to a reactive, regulatory function in councils.
Published by the Royal Town Planning Institute, the report concluded that austerity had created a 'box-ticking culture that has closed off the space many planners traditionally used for reflection, professional discretion and proactive planning.'
This makes it harder to undertake the long-term strategic thinking and professional discretion that both public and private sector planners feel is needed to deliver the public interest, the study says.
'Local planning authorities have demonstrated exceptional resilience in the face of austerity by becoming more streamlined and efficient. Whilst planners in Wales, Scotland, and Northern Ireland remain overall confident, planning in England does face some serious challenges,' said Victoria Hills, RTPI chief executive.
'Places where authorities put planning at the heart of their corporate strategy are successful places to live, yet our research uncovers a prevailing sense that local authority planners face huge challenges to their ability to plan effectively in the public interest.
'This is an issue we take seriously. That's why we are campaigning local authorities to put planning back at the top table of corporate decision-making and will continue to make the case for better resourcing.'
Victoria Hills writes in The MJ that it's time for local authority chief executives to put planning back at the top table.