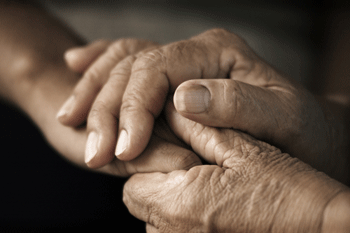 Social care services for the elderly are in a 'catastrophic' situation, with spending falling by £1.2bn since 2010 despite spiralling demand.
Thousands of older people are missing out on local services, with 87% of councils only able to offer social care if a person's needs are deemed 'substantial' or above – Age UK has warned.
Research suggests the amount spent on services for the elderly has dropped by 15.4% over the past four years, with money transferred from NHS budgets to town halls still leaving a funding shortfall of £769m.
Despite this figure, Care in Crisis 2014 reveals the number of people aged 85 or over has risen by 30% since 2005 - reaching almost 1.3m this year.
'Older people who need help and who are now not getting it are being placed at significant risk and families who care for loved ones are experiencing intolerable strain,' Caroline Abrahams, charity director at Age UK, said.
From 2005/6 to 2012/13 the number of people aged 65 or over in receipt of social care services fell by over a quarter, despite this age group growing in size by more than one million.
Over the same period, the number of older people able to access council funded day services halved in size.
With the Care Bill entering its final stages in Parliament, Age UK is urging government to use this month's Budget to invest in the social care system.
Abrahams said: 'If older people do not receive the care they need and as a consequence end up in A&E units and hospital wards, we have simply shifted people around the system at great financial cost and created distress and disruption for older people in the process. This makes absolutely no moral or economic sense.'
Responding to the report, a spokesman from the Local Government Association said: 'Councils have worked very hard to protect social care services from the full impact of cuts. 'However, the shortage of funding is being exacerbated by increasing demand and councils need an extra £400m each year just to maintain services at current levels.'
Visit The MJ to find out why Age UK is calling on the Government to 'stop the rot' in terms of care funding.