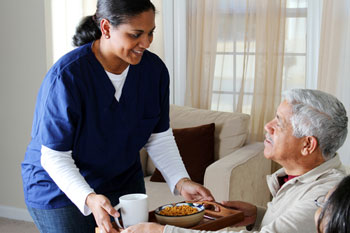 Government must address the crisis in adult social care funding in order to place the social care system on a 'more secure and sustainable long-term footing', directors say.
The Association of Directors of Adult Social Services (ADASS) has called on the chancellor ahead of the Budget to bring forward measures to tackle the significant financial, workforce and quality pressures facing the adult social care sector.
More than half (53%) of councils are expecting to overspend their adult social care budgets this year by up to nearly £21m each, according to ADASS. This is despite a £2bn cash injection by the Government for the period to 2019/20.
Directors say this is the result of the social care funding gap, increased support for people living longer with more complex needs and the costs of the National Living Wage (NLW).
ADASS is also particularly concerned that financial pressures for the increasing care needs of working age adults — those with learning or physical disabilities or mental health problems — now exceed those of older people.
In its submission to the Autumn Budget, ADASS called for extra recurring funding for the care sector, wide-ranging options for consultation about putting the social care system on a secure long-term footing, and help to address workforce pressures.
'Adult social care needs to be a national priority and future-proofed for current and future generations who will be needing care in increasing numbers and for a longer time during their lives,' said ADASS president Margaret Willcox.
'Whilst we are pleased that Government has committed to publishing the long-awaited Green Paper on social care next summer, more needs to be done now to secure extra recurring money to address funding gaps, address continuing service pressures and the stability of the care market.
'Proposals for the long-term reform of adult social care should be brought forward and need to address the needs of the whole population – not just older people.
'It is also vital that future funding settlement for the NHS and adult social care take account of the inter-dependency of these services and encourage collaboration rather than cost shunting.'