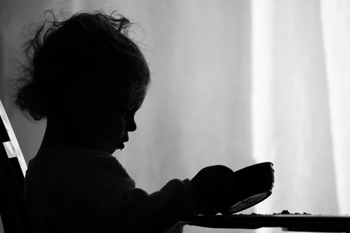 A million children face a miserable Christmas without warm clothing, fresh food or celebrations, poverty campaigners have warned.
Action for Children says its analysis of government data shows a quarter of parents will get into debt to cover cost of the holiday season.
It says the continuing effects of austerity mean nearly half of parents have been cutting back on essentials like presents, Christmas dinner and a tree, while a quarter are getting into debt to afford them.
The charity says it has seen 30% rise in families seeking financial advice in the last three years and the UK risks 'Dickensian' levels of poverty.
Action for Children's chief executive, Julie Bentley, said: 'Our youngest children should be waking up in a warm bed after a visit from Santa on Christmas morning, but the shocking truth is that in 2018 many will be cold and hungry in the fifth richest country of the world.
'No parent should be forced to face the appalling choice between eating or heating at Christmas but this is the reality for far too many in the UK today.
'The Government tells us austerity is at an end, but every day we see first-hand the impossible choices that families living in practically Dickensian levels of poverty have to make.'