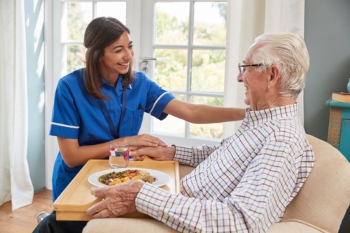 More than 600,000 extra social care staff are needed in the next decade to meet the growing demand for care, according to new research.
The Health Foundation's REAL Centre has published research highlighting the 'huge' workforce gap facing the NHS and social care in England over the next 10 years.
It shows that by 2030/31, an extra 627,000 social care staff and an extra 627,000 health care staff will be needed to meet demand and improve services.
In order to meet this challenge, the report said the NHS will need an extra £70bn in the next decade, while funding for social care will need to rise more quickly than the NHS.
The Health Foundation said the projected gap in the workforce is in addition to current vacancies across the health and care system, so a significant boost for workforce training must be announced in the spending review.
Anita Charlesworth, the Health Foundation's director of research and REAL Centre said: 'The money needed to meet pressures in health and social care will need to rise significantly beyond the current settlement, and at an even faster rate in social care. This means the government faces a major balancing act of priorities in the coming decade.
'In the forthcoming spending review it is vital that the government's recent commitment to put money into day-to-day NHS care is matched with investment to train the health and care staff needed. A comprehensive fully funded workforce plan should be the top priority for government. Without it our health and social care service will be unable to keep up with demand, and care will fall well short of standards in other Western European nations.'