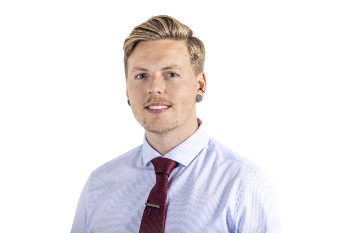 Last week, the Queen was reported to have expressed annoyance at world leaders who "talk but don't do" on climate issues. And over the past year in the lead up to COP 26, the government has taken every opportunity to bang the sustainability drum with a seemingly never-ending carousel of policies related to climate change. However, despite all this rhetoric, the UK has a long way to go to tackle air pollution, which is a key part of the climate change debate.
In September, the World Health Organisation (WHO) announced new, more stringent clean air targets for key pollutants such as NO2 and PM2.5 (toxic particles that are small enough to pass through the lungs, into the bloodstream and the organs). While one could argue the UK government simply needs more time to adopt them, that would be ignoring the fact that the country's PM2.5 target was already more than twice the WHO's previous recommended levels. And there is no sign of change in sight.
Not only does air pollution have a major impact on climate change, it is also one of the biggest environmental threats to human health, with seven million people a year dying prematurely from diseases linked to air pollution, according to the WHO. And yet, with the introduction of these new guidelines, the UK's legal limits for the most dangerous pollutants are now significantly higher than the WHO's recommended levels, which are based on the latest research into health effects.
The variety of ways harmful particles are emitted into the atmosphere, from vehicle tyre and brake wear to domestic heating, means there is no single quick fix to address the problem – and that is precisely why councils have a major role to play. By being close to their local areas and knowledgeable about specific issues, they can, and should, take targeted measures to improve the air we breathe. And many places around the country have already taken action into their own hands.
Birmingham recently announced major new transport plans to turn the city into a super-sized low-traffic neighbourhood and Oxford City Council has established a new citywide NO2 target earlier this year, which aligns with the WHO's updated interim targets and goes beyond compliance with the current UK legal limit.
But action also requires understanding the scale of the issue we face, and that is where air quality monitoring comes in.
A good starting point is to set up a strong network of monitoring devices in key places around urban areas, from busy roads and high streets to schools and hospital areas. Getting this live data means we can better understand the complexities of air quality, identify more areas of concern, and what actions will be the most effective.
Last week, Bloomberg Philanthropies and London's City Hall announced they had joined forces to expand the 'Breathe London' network by offering community groups, businesses and concerned individuals a free air quality sensor. These devices can be installed in a location of their choice, providing real-time open access local data, while the network will be managed by Imperial College.
Councils often require funding for these initiatives, but these technologies have become more and more commonplace in recent years, which means prices have decreased and they have become far more accessible.
As the saying goes, "knowledge is power" and aside from policy, data is so important to engage with citizens and educate them about the air they are breathing and the harmful effects of poor air quality, as well as what can be done across all sectors down to the individual level.
It is easy to be overwhelmed by the scale of the task at hand, but we must remember that even if the government won't act, all of our individual actions still have the power to change things for the better and, in the lead up to COP 26, local authorities must lead from the front.
The pandemic has been an unprecedented global crisis, but the pause it has given us has provided a unique opportunity to focus our recovery on a greener and healthier path, and we must ensure reducing air pollution is at the top of the priority list.
The eyes of the world are about to turn to Glasgow and the UK. Let's make sure we're proud of what they see.
Mark Nichols is a principal air quality consultant at multi-disciplinary firm Hydrock