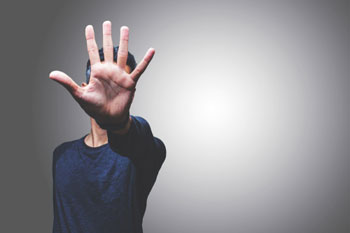 The Government today announced a series of measures aimed at tackling hate crime, including £1.5m for community groups that challenge prejudice and hatred.
As part of Hate Crime Awareness Week, the Home Office and the Ministry for Communities, Housing and Local Government has published an update to the Hate Crime Action Plan.
Published in 2016, the original plan set out a four year programme focusing on five themes: preventing hate crime by challenging beliefs and attitudes; responding to hate crime within our communities; increasing reporting; improving support for victims; and building our understanding.
The measures announced today include over £1.5m of funding for groups such as the Anne Frank Trust and Kick It Out, which support young people to challenge prejudice and hatred.
There will also be a wide-ranging Law Commission review into hate crime and a nationwide public awareness campaign.
The Home Office Places of Worship Scheme, which provides funding to religious groups for protective security measures, will be extended for a further year.
Ministers will also host anti-Semitism and anti-Muslim roundtables to discuss responses to these issues.
'Hate crime goes directly against the long-standing British values of unity, tolerance and mutual respect – and I am committed to stamping this sickening behaviour out,' said home secretary Sajid Javid.
'Our refreshed action plan sets out how we will tackle the root causes of prejudice and racism, support hate crime victims and ensure offenders face the full force of the law.'