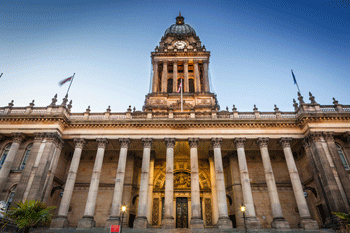 The £38m 'historic' devolution deal for West Yorkshire has been signed into law.
The deal will see the region elect its first ever mayor, who will have new powers over transport, education, housing and regeneration.
The mayor will oversee an annual budget of £38m and will have control of the adult education budget.
Minister for regional growth and local government, Luke Hall, said: 'Today represents a historic moment for West Yorkshire as we deliver a deal giving significant new powers and over a billion pounds of new funding to the region.
'It will deliver real benefits to Bradford, Calderdale, Kirklees, Leeds and Wakefield, putting decision-making in the hands of these communities, driving the regional economy and creating new jobs for local people.'