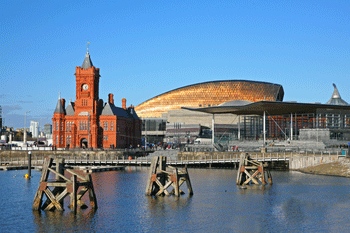 Welsh Conservatives have criticised Wales' government and called on the Labour administration to change next year's controversial local authority financial settlement.
In a debate held yesterday in the Welsh assembly, Conservative AMs called for a review of the formula that allocates cash to councils.
They warned the settlement will result in inequitable funding between authorities in the North and South of Wales, and they said it will drive up council tax.
Last week, the Welsh government announced that an extra £13m would be provided for core services, including education and social care. The 'funding floor' was also raised from -1% to -0.5%.
Leader of the Welsh Local Government Association, Debbie Wilcox, said the move signalled 'significant progress' and demonstrated a 'concerted effort to offset the impact of austerity.'
However, she added that, despite the announcement, 'there is no doubt that this remains a particularly challenging financial settlement after 8 years of austerity.'
Cllr Wilcox placed the blame on Westminster's policy of austerity, describing it as a 'failed philosophy' that is 'far from approaching its end game.'
Conservatives in the Welsh assembly insisted the blame rested with Cardiff. 'Welsh Government must own council funding cuts or reverse them,' they said.
Shadow local government minister Mark Isherwood AM described Cardiff's decision to increase funding as a 'shameless U-turn' that 'still doesn't prevent a North-South divide and the real terms cut to all 22 local authorities.'
'Since 2009, we have had a £1bn real-terms cut from the Welsh Labour government for council services in Wales which cover essential services such schools and social services,' Mr Isherwood said.
'The authorities themselves – including those that are Labour run – have made it clear that both this settlement and the funding formula are unfair and harsh, and its tax payers who will be paying more but receiving less.
'The UK Conservative Government is sending over £550m extra to Wales over the next three years, a significant portion of which could be spent on councils and localised services. It is the Welsh Labour Government who have chosen not to.'
A recent analysis from Unison revealed that more than 28,000 local authority jobs have been lost in Wales as a result of Whitehall spending cuts.