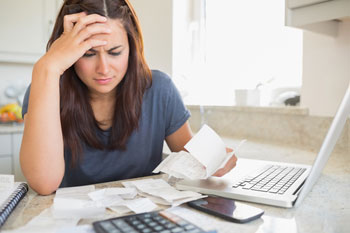 Cuts to welfare funding will put pressure on local authorities to support vulnerable people and deliver efficiency plans, new research is warning.
A report, published by Grant Thornton, finds that many councils are currently plugging the finding gap with temporary measures such as local hardship funding and discretionary housing payment (DHP) allocations. However, it says these schemes are likely to be impacted by future cuts by the Government.
Paul Dossett, head of local government at Grant Thornton UK LLP, said: 'In general, welfare reform has prompted an impressive response from many local authorities and housing associations and has been a key driver for innovation and improvement. The question is, can they continue to make efficient use of rapidly reducing resources?
'Our research suggests that without flexibility from Whitehall and further measures, such as devolution of welfare funding, this is unlikely.'
The survey revealed that nearly half of local authorities (47%) said housing benefit is significantly more expensive to administer following welfare reforms, with the majority also seeing a rise in council tax and rent arrears as a result of reforms.
The respondents also said some policies have not been as effective as planned, with less than 10% of residents affected by the bedroom tax moving to a smaller property.
Mr Dossett added: 'The collective impact of welfare reform on those in need of support is to some degree hidden due to the lack of data on the causal link between welfare reform and poverty. Our research found that only 42% of local authorities track poverty levels to measure the impact of welfare reform.'
The report calls on the Government to devolve funding and powers for welfare administration to local government.