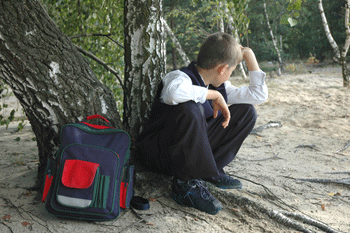 A new study has warned of 'very high rates' of unexplained pupil exits from schools among several local authorities and multi-academy trusts in England.
The Education Policy Institute (EPI) has found that in over a dozen school groups, a pupil is at least twice as likely to experience an unexplained exit than the average, with those in the highest school group six times as likely.
'Unexplained exits' are where pupils are removed from schools by informal means not instigated by their families.
While there is not a large difference between multi-academy trusts (MATs) and local authority groups in rates of unexplained exits, larger MATs have above average rates.
Within some school groups, unexplained exits are concentrated in a small number of schools, the EPI found.
In the year group that finished their GCSEs in 2017, two MATs and seven local authorities have one school which lost at least the equivalent of an entire class of pupils (30 children) over five years.
At the national level, the EPI's research discovered that about one in 10 pupils in the 2017 cohort experienced unexplained exits at some point during their time at secondary school.
Commenting on the findings, the chair of the Local Government Association's Children and Young People Boards, Cllr Judith Blake, said that councils need the powers to hold all schools accountable.
'Councils share the concerns outlined in this report about children leaving school without an explanation, which may not be in the best interests of the child,' she said.
'This is why we support moves by Ofsted to look at numbers of exclusions or pupil exits when inspecting schools and levels of inclusion of children with special educational needs when a school is graded.
'We are also calling for councils to be given the powers and funding to hold all schools to account where there is evidence of unexplained pupil exits.'