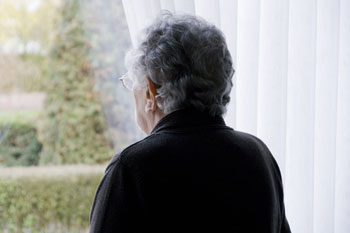 The Government has launched a multi-million pound fund to help tackle loneliness across the country.
The Building Connections Fund will provide organisations such as befriending services, community arts groups and support schemes with the opportunity to access £11.5m.
The 126 groups to benefit from the new funding include those providing community transport links to support people most at risk of isolation.
It will also go to those developing innovative digital solutions that enable elderly people and young care leavers to connect with their peers. Funding will also be available for one to one support for LGBT+ people suffering from loneliness.
'There is no one cause of loneliness and therefore no one solution. That is why we are working alongside a broad range of businesses, voluntary organisations and local councils to ensure that those who feel alone are best supported,' said minister for loneliness, Mims Davies.
'From new digital communities, to sports classes that bring people together, this fund will go a long way to achieving that goal. I am committed to encouraging open conversations around this sensitive topic to reduce the stigma and create an environment where everyone is better connected.'
The fund was created earlier this year in partnership between the Government, Big Lottery Fund and the Co-op Foundation.
Dawn Austwick, chief executive of the Big Lottery Fund, commented: 'Loneliness can affect anyone, young or old. Across the country, this money will enable organisations to deliver activities ranging from rural rambling groups and community cafes, to walking football sessions and a social media platform for care leavers.
'Whatever the focus of the project, they all aim to help people make new connections that boost wellbeing and help to reduce feelings of loneliness.
'We're proud to work with DCMS and the Co-op Foundation to support this important work. It's wonderful to see funding raised by National Lottery players supporting a wide range of community-led activity that will reduce social isolation.'