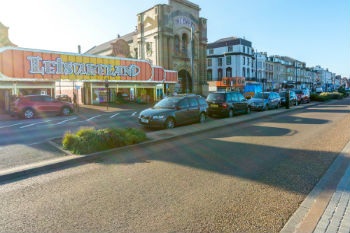 Seven UKIP councillors from Great Yarmouth have resigned from the party and joined the Conservatives.
The resignations have depleted the UK Independence Party's numbers — there are now only five left — and given the Tories 21 out of the 39 council seats.
One of the councillors, Cllr Kay Grey, said UKIP had achieved its aim with the vote to leave the EU before adding they had decided to join the party that could 'see Brexit through'.
'As UKIP we achieved the impossible, the vote to leave the EU, many voters feel this is UKIPs job done,' she said.
'With little support and clear direction from central UKIP we believe the best way forward is to be with the only party that can see brexit through.'
Cllr Grey added she believed a majority council rather than a hung council would be 'best for the borough'.
Responding to the news, UKIP branch chairman Peter Fitzgerald said: 'The remaining five councillors are united in their resolve to carry on the work of the local group for their constituents that voted them into their positions.
'These defections, I'm afraid, say more about where the individual councillors self interests lay rather than any reflection on their local UKIP group.'
Image: dietrich herlan erich / Shutterstock.com.