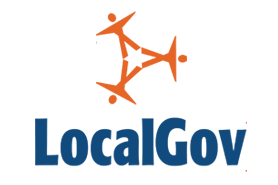 The UK currently spends more than £25bn a year on housing benefit, an amount that is increasing rapidly as both the cost of rent and the number of people renting rises. As a result, there is a huge pressure from the central Government to drive efficiency in the Registered Provider (RP) market and help cut the welfare bill.
This demand can be put down to a combination of the growing housing benefit bill, especially following reports of significant surpluses with providers, as well as a perceived lack of development. Indeed, there is no doubt that the provision of affordable housing is not keeping pace with demand.
However, while some may argue that there is room for improvement, it is possible that RPs didn't universally appreciate or respond to the requirements of the government's efficiency statement, or the actions they needed to undertake in order to further streamline their processes.
It seems clear that the efficiency statement system did not bring about what it intended to. The fact that RPs are largely funded through housing benefit income quite rightly gives the Government a responsibility to safeguard the public purse. However, the statement itself was a general summary, with a lot of room for interpretation, so it was never going to be sufficiently robust enough to serve its purpose.
The result is that, rather than bring thinking and action to the fore, it has merely served to further polarise the ends of the argument to the point of frustration.
We now have a position of attack and defence beyond sabre rattling. The Summer Budget announcement made it clear that if voluntary action doesn't provoke the desired response then the Government is poised to impose measures that will. The one per cent rent cut and the subsequent reduction in income has, whether RPs like it or not, forced the issue into action, bringing about a situation where the sector must now talk constructively about how the needs of the housing market can be met in a collaborative and business-like manner.
So what's the answer?
Calling RPs public sector is not the solution. Instead, these businesses need to get smarter in terms of where their stock is – if they are to serve communities they need to be central to them. Unfortunately, this argument for local provision could easily be lost through the idea of bigger is best.
What the sector needs is an intelligent combination. If we were to introduce shared service centres to bring about savings that cannot be achieved by smaller housing associations, local entities would be available to provide crucial neighbourhood services without the disproportionate overheads.
When the Government asked the social housing sector for an efficiency statement, I doubt that they were expecting documents praising the relative size of a business's surplus, but rather information on how resources can be employed to serve its wider objectives.
If RPs are to survive this, and the next inevitable challenge, they must work better together and accept that small can be beautiful but that there's strength in numbers, and that does not mean trying to provide every service internally.
Mike Brogan is chief executive of Re:allies