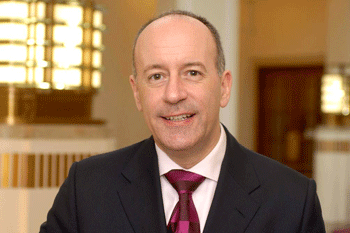 More than 11,500 troubled families in London have had their lives turned around with the help of local authorities.
A report by London Councils found a scheme set up to help people deal with debt, antisocial behaviour and unemployment demonstrated the pivotal role local government can play.
The Troubled Families Programme, launched in 2012, was originally due to run for three years but its success has led to it being extended to 2020.
Families are judged to have been 'turned around' using a number of measures. They include a 60% reduction in antisocial behaviour and at least one adult in the family moving off out of work benefits and into employment in the last six months.
The programme has broader lessons for the way services are delivered in the future. The report said the scheme was 'a successful demonstration of how central government can work with local government and other agencies to bring budgets and services together in a proactive way at a local level'.
Mayor Jules Pipe, chair of London Councils, said: 'The success in turning around the lives of troubled families is testament to the hard work of councils and their partners
'Councils are best-placed to tackle the complex issues families face. Their performance shows that local government has to be at the centre of efforts to tackle these complex and entrenched problems in the future.' Troubled Families Programme: lessons for future public service reform, www.londoncouncils.gov.uk/policylobbying/londonmatters/reform/troubledfamilies.htm