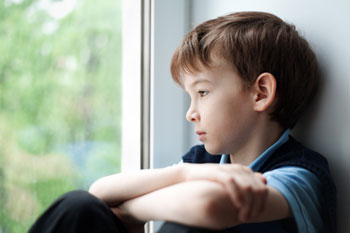 Thousands of children are 'repeatedly' referred to children's social care but get no help until their problems escalate to crisis point, a children's charity has discovered.
New research from Action for Children has revealed that more than 120,000 children were referred to children's social care in both 2013/14 and 2014/15.
However, about 36,000 had their case closed in the first year and were referred again the following year.
The charity found that two thirds of these referrals, i.e. 23,000 children, were found to be 'children in need' and the remaining third did not get statutory support for a second time.
Action for Children said that councils were in an 'almost impossible position' due to increasing demand and reduced budgets.
Children's services' spending on early intervention services has fallen by 40% and late intervention has risen by 7% since 2010.
Local authorities, according to the charity, are forced into 'putting out fires, not preventing them'.
'As well as the right funding, we need the right approach,' an Action for Children statement said.
'The Government must carry out a review of early help to see what is working well and what is not to meet the needs of children and young people before they reach crisis point.'
Responding to the report, Cllr Roy Perry, vice chairman of the Local Government Association's (LGA) Children and Young People Board, said children's services faced a funding gap of nearly £2bn by 2020 'just to keep services running at current levels.'
'This is no longer sustainable, with many areas struggling to cope,' he continued.
'This report provides further evidence that children's services is being pushed to the brink, as councils are now being forced to cut the very services which are designed to help children and families before problems escalate to the point where a child might need to come into care.'