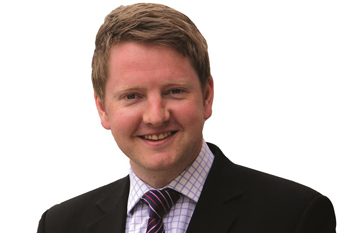 Mandatory biodiversity net gain (BNG) is on the horizon: as required by the recent Environment Act, from Autumn 2023 all new developments will be required to deliver a minimum 10% BNG, maintained for at least 30 years.
Carter Jonas has researched and analysed the current uptake among all of the 322 English Local Planning Authorities (LPAs) and found some interesting variations.
As the Local Plan process spans several years, it is unsurprising that the number of LPAs that have implemented such policies is currently low. Only 5% have an adopted BNG policy and 23% have emerging policies, which are likely to be afforded greater weight in the decision-making process as they near adoption. 72% have neither adopted a BNG policy nor have one emerging in their Local Plan.
Regional variation
The West Midlands has made the most progress towards BNG, with 53% of LPAs having BNG policy either adopted in Local Plans or emerging, compared to 28% nationally. The South East is also ahead of the National average, at 32%.
The policies of ten LPAs go beyond the 10% minimum requirement. Six of these are in the South East (Guildford, Maidstone, Mid Sussex, Mole Valley, Swale and Worthing), two in the South West (East Devon and Swindon) and one each in both the North West (Rossendale) and the East of England (Greater Cambridgeshire). Greater Cambridgeshire Shared Planning service is seeking to introduce a minimum of 20% BNG and we anticipate that many other LPAs will follow suit.
At the other end of the spectrum, 88% of LPAs in the East Midlands have neither a formal policy in place nor a policy emerging within their policy framework. Each London Borough and every LPA in the North East is yet to adopt a BNG policy.
The climate emergency correlation
Unsurprisingly, there is a correlation between those LPAs which have declared a climate emergency and those in which BNG policies are imminent, as climate emergency motions demonstrate commitment to environmental policy and acknowledge local responsibility.
In terms of numbers, 74% of LPAs have declared a climate emergency. However, of these, 71% are yet to adopt a BNG policy. Unsurprisingly, of those LPAs which have not declared a climate emergency, this figure is higher.
Again, there are regional disparities: only 51% of LPAs in the East Midlands have declared a climate emergency, compared to 85% in London. It may be that BNG is a lower priority in London where the baseline biodiversity value of sites is generally lower and, therefore, the impacts of development reduced.
However, this is not seen across all urban LPAs: they are more likely generally to have declared a climate emergency and are more likely to have either adopted or emerging BNG policies, as the demand for construction and the scarcity of on-site and off-site BNG options pushes BNG up the agenda.
Planning activity and BNG take-up
Research into the number of major development planning decisions made by each LPA shows a correlation between those taking a high number of planning decisions and progress towards BNG. Government data reports that, in the year ending September 2021, 5,603 major development planning decisions were made in England. Major developments – those of more than 10 residential units, 1,000 sq m of commercial floor space or 1 hectare in size – will fall within the scope of BNG.
While 42% of LPAs that made 70 or more major planning decisions in the year to September 2021 have an adopted or emerging BNG policy in their Local Plan, this compares to only 22% of those that made 0-39 major planning decisions.
Land use and the importance of non-developed land
According to Government data, 91.5% of land in England is not developed, although this varies significantly between regions.
Major developments will put the supply of undeveloped land available for off-site BNG in high demand. Interestingly, the average number of major planning decisions was marginally lower in urban LPAs than in rural areas last year, at 34 and 42 respectively. Predominantly urban areas, which have lower levels of undeveloped land, have a lower risk of habitat loss and therefore lower BNG requirements. However, there are limited opportunities to fulfil BNG requirements on-site.
Selecting land for off-site solutions will be guided by the land's geographic proximity to the development site. Recreating a habitat in a different location may reduce its biodiversity value and result in some areas experiencing unequal levels of habitat depletion. Furthermore, those in the vicinity of the development will not benefit. The 'spatial risk' multiplier within Biodiversity Metric 3.1 results in off-setting on land within closer proximity being awarded a higher score. The metric also takes into consideration the time to reach the target condition.
Agricultural land, which accounts for 68% of rural landmass, is thought to best accommodate off-site BNG as arable land as it can be repurposed as woodland or heathland. This is less feasible in urban LPAs, where agricultural land accounts for on average just 28%. There may be other opportunities in urban areas, such as enhancement of rivers and streams or areas of pasture, or management of woodland.
Offsetting far from the development site is sometimes unavoidable. Although it may appear that the proportion of undeveloped land in predominantly urban local authorities is sufficient, a high percentage of this land is not available for BNG use. 'Other undeveloped land' might be used for outdoor recreation or gardens. As an example, in Birmingham, residential gardens account for over 28% of the total land use and almost half of the local authority's undeveloped land. Furthermore, only 6.33% of the land in Birmingham is agricultural and 3.18% is forestry or woodland, providing few opportunities for off-setting. The LPA made 184 major development planning decisions in the year to September 2021, the highest number in England, so high demand for off-site BNG is inevitable.
Conclusion
The implications of BNG for local authorities (both as landowners as enablers of development) are substantial and require early consideration. But incoming policies offer substantial opportunities, not only to local authorities but to developers, landowners and local communities in addition to the natural environment.
Kieron Gregson is associate partner at Carter Jonas (London)