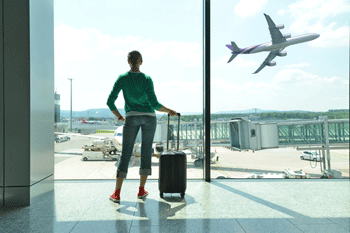 Thanet District Council will debate the compulsory purchase of Manston Airport at a Full Council meeting, after a petition of almost 8,000 signatures was presented to it.
The council has also been urged to look into the possibility of members of the public buying bonds into this purchase by campaigners, Save Manston Group.
Council leader, Iris Johnston, has submitted a notice of motion at the Full Council meeting to explore all options following the closure of the regional airport.
Cllr Johnston said: 'This is a crucial step forward in the council's considerations around compulsory purchase of the airport. Before deciding whether we should proceed, we have a duty to ensure we've considered all of the relevant legal and financial implications this would entail and that we understand the risks fully.
'There is strong public feeling around a quick resolution for the airport and we appreciate the frustration being expressed. I'd like to assure members of the public that work around this continues as a priority, but emphasise in the strongest terms that we need to ensure we manage the legal and financial risks appropriately before making such a big decision.'