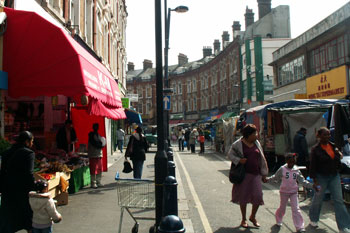 Independent businesses offer placemakers an opportunity to create a unique experience but need the support of central and local government, report says.
A report by Bill Grimsey, the former boss of supermarket chain Iceland and the DIY firm Wickes, has warned that thousands of independent high street businesses are at risk of collapse because of debt incurred during the pandemic.
It shows that independent businesses will emerge from the pandemic with almost five times more debt than they had before.
Mr Grimsey found that these smaller businesses felt 'unsupported and unappreciated' during the pandemic as they had to stop trading entirely while their larger competitors have been able to trade.
He also discovered that many independent businesses have lost trust in their local authority.
'During the course of our discussions, we also saw how many felt targeted and discriminated against by their local authority and subsequently had very low trust in local democracy,' he wrote in the foreword to the report.
'We heard incredibly personal stories of how business partners were affected by the trauma and enormous stress of struggling to stay afloat during lockdown. In some cases the impact was so much that people drew up suicide pacts in the event of business failure.'
Despite unprecedented financial challenges, independent businesses have prioritized supporting local communities and maintaining the social fabric, according to Mr Grimsey, and should have a loud voice in central and local government.