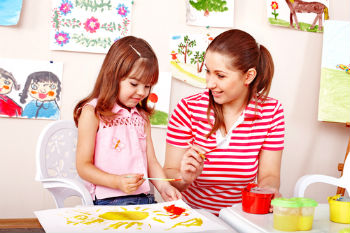 The majority of local authorities in England, Scotland and Wales say they do not have enough holiday childcare to meet demand.
A new survey by the Family and Childcare Trust reveals 88% of local authorities in England, 78% in Scotland and 100% in Wales report a shortage of holiday childcare.
The Trust's annual Holiday Childcare Survey was sent to 205 local authority Family Information Services in England, Scotland and Wales requesting information about the average price of holiday childcare projects in their area. 177 responded.
It found only 19% of councils across Britain indicated that parents had complained about a lack of holiday childcare in the last 12 months despite shortages.
The charity also reports the average price of one week's full-time (50 hours) of holiday childcare has decreased since 2015 from £123.49 to £121.12.
In Britain, public sector holiday childcare now costs an average £101.35 per week, compared with £125.03 per week in the private and not-for-profit sectors.
Under the Childcare Act 2006 all local authorities in England and Wales have a legal obligation to make sure there is sufficient childcare for working parents and those undertaking training.
Despite this duty, Family and Childcare Trust found 29% of English local authorities and 17% of those in Wales had insufficient data to see if their supply met parental demand.
'Once again British families face a summer holiday of high costs and limited choice when it comes to finding formal childcare,' the charity's chief executive Julia Margo said.
'We would like to see real commitment to increasing availability to meet demand, with a particular focus on deprived areas. Families should have a right to a childcare place, in line with a right to a school place.'