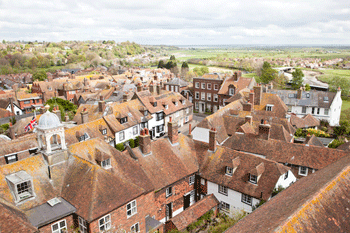 It would take 130 years to build enough new homes for people on waiting lists in rural areas at the current rate of housebuilding, campaigners have warned.
The Campaign to Protect Rural England says there are now 173,584 families on waiting lists for social housing in the countryside, but last year just 1,336 homes for social rent were built.
New government statistics show the number of households on local authority housing waiting lists in rural areas is increasing.
The CPRE says communities in market towns and villages across the country are being 'forgotten' by central government.
It is calling for further 'substantial investment' in social housebuilding for rural areas from the Government.
Lois Lane of CPRE said: 'There is a misconception that people living in the countryside don't feel the effects of the housing crisis, but that couldn't be further from the truth.
'Average house prices are higher and wages lower than in major towns and cities, and the continued failure to build enough social homes has actually made the situation especially challenging in rural communities.'