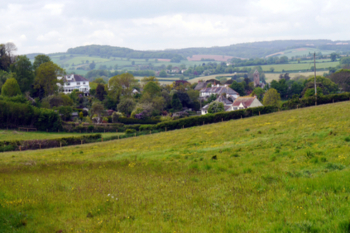 In March this year, the London Borough of Redbridge adopted its new Local Plan. Like many local authorities, Redbridge can point to extensive evidence of significant housing need, including the London SHMA (strategic housing market assessment) and local figures on overcrowding and homelessness. The adopted Plan therefore sets out an ambitious target of 17,250 net additional homes over the next 12 years, and is supported in this aim by the Greater London Authority (GLA).
So far, so relatively uncontroversial; where it gets political is deciding where those houses will be built. Redbridge carried out extensive analysis seeking to maximise building on previously-developed land, conscious of the fact that almost all its undeveloped land is Green Belt. However, the message from consultees was clear: avoid further densification in or around large parts of the existing urban area, including conservation areas and Ilford town centre.
Conventional wisdom would have it that, of all options, local residents would be most opposed to Green Belt release, and on the face of it, this seemed to be the case- a vigorous local campaign opposed the development of Oakfields Playing Fields, a large parcel of Green Belt land, where multiple football and cricket pitches would have been lost.
On closer inspection, however, the Oakfields campaign was more about resisting the loss of community facilities than the principle of Green Belt loss. Though some local opposition to the principle of Green Belt release did exist, it was lower-key than might be expected from the exalted status of Green Belt in the planning system.
In this context, it was therefore perhaps unsurprising that the Local Plan submitted by Redbridge for Examination recommended the removal of multiple sites from the Green Belt. Nevertheless, the GLA sent Redbridge a letter of non-compliance on the basis of the London Plan's effective 'zero tolerance' approach to Green Belt release.
Such a position is understandably politically, and at least has the effect of challenging boroughs to find more previously developed land than they are identifying at present. However, it is questionable if zero tolerance is consistent with the national planning policy position, which is that Green Belt boundaries can be amended through the planning process if 'exceptional circumstances' can be demonstrated. It also lacks nuance - it cannot make allowances for cases like Redbridge where the full range of alternatives to proposing Green Belt release were exhaustively investigated and found undeliverable.
At the Local Plan Examination, the Inspector heard submissions from all sides when weighing up the approach to Green Belt. AECOM, on behalf of a developer client, argued that Green Belt boundaries should be redrawn not just to address housing need but also the pressing need for new secondary schools (calculated at 47 forms of entry). Unlike housing, which in some circumstances can be provided within neighbouring boroughs, land-hungry new schools need to be provided close to the populations they serve. As such, there seemed no alternative to Green Belt release.
In his final report, the Inspector agreed with AECOM and over-ruled the GLA. Though he blocked development at Oakfields on the basis of loss of playing fields, all other Green Belt release sites, including that of AECOM's client at Billet Road, became development allocations in the adopted Local Plan.
This saga has important implications for local government and for the planning system not just in London, but across the country. The first is that in areas of high population growth, infrastructure need (including, but not limited to, schools) can be as relevant an 'exceptional circumstance' supporting Green Belt release as housing need.
The second is that the GLA's zero tolerance approach to Green Belt will become increasingly unsustainable the more London Boroughs find themselves in the same position as Redbridge.
The draft London Plan published earlier this year claims that London can deliver almost 65,000 homes per year over the next ten years without the need for Green Belt review or release. The evidence backing this claim is the Greater London Strategic Housing Land Availability Assessment (SHLAA), a capacity study which states it has found the brownfield land for what would be unprecedented densification. However, unlike other planning authorities, the GLA has not published, nor does it plan to publish, the exact locations of the sites it claims can accommodate this growth.
The eminent scientist Carl Sagan is remembered for noting that 'extraordinary claims require extraordinary evidence'. Though Sagan was referring to the scientific principle, the statement holds true for the SHLAA as well. Until the boundaries and claimed capacities of individual sites within the SHLAA are revealed, Londoners are not able to judge for themselves whether or not the intense densification of their local areas is a price worth paying for a zero-tolerance approach to any Green Belt release.
Furthermore, it is assumed (in the absence of full disclosure) that the London SHLAA may only identify housing land. As the Redbridge case shows, sustainable development means providing extensive supporting infrastructure alongside housing, including but not limited to schools. As such, on its current path, the GLA will continue to lose the arguments at Local Plan examinations and the London Plan will be increasingly seen as toothless.
Two things are needed urgently: firstly, disclosure of full SHLAA evidence on urban intensification and capacity, and secondly a strategic approach to Green Belt that properly reflects increasing local concern over intensification of existing urban areas.
Such an approach would mean, in the short-term, the GLA supporting rather than obstructing boroughs that may need to carry out Green Belt Reviews in the face of intense pressure for housing and supporting infrastructure. For significant new housing in the medium term, then the current approach of nibbling away at an asset of regional importance must be replaced by a strategic review of the overarching purpose and role of the Green Belt, recognising that the demographic, economic and environmental context is very different from that when it was first designated. It remains to be seen if London's politicians will be brave enough to take up these challenges.
Jesse Honey is associate planning consultant at AECOM