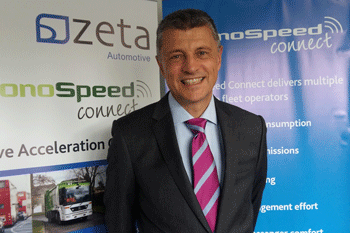 Waste management is no small task for local authorities. Whilst the volume of waste has declined in recent years, government statistics show that UK households still create around 27 million tonnes of waste each year.
A typical refuse collection vehicle has a capacity of just 10 tonnes, is manned by a team of refuse collectors, and eats up a whole lot of fuel. It's therefore clear that waste management is not just a logistical challenge for local councils, but also puts a significant strain on already stretched finances.
According to the Local Government Association, councils spend around £7bn a year on waste collection and disposal, making it the fourth largest item of local authority expenditure.
Some councils have pooled their resources, working together with each other to drive efficiencies. Others have sought to encourage households to cut down their waste, with some even introducing food waste disposers.
Whether it's through engaging with the supply chain or sourcing their own green technology, local authorities are increasingly looking into technology that can help them curb costs – as well as having the potential to cut emissions. In public transport, for instance, many operators have included reduced fuel consumption and CO2 emissions as key parts of the procurement process. This is something that local authorities should focus on further.
Some local authorities have already proactively sought fuel-saving, green technologies. After an initial trial indicated circa 10% fuel savings, Exeter City Council decided to retrofit all of its refuse vehicles with Econospeed, a technology developed by Zeta Automotive that limits the acceleration of a vehicle, thereby cutting fuel costs and carbon emissions.
According to Simon Hill, the council's cleansing and fleet manager, the decision to focus on refuse collection vehicles was easy; although these make up less than 20% of the council's total fleet, they account for 75% of fuel use and CO2 emissions.
Exeter City Council's experience so far has been positive. Econospeed was only installed on the council's entire fleet of refuse collection vehicles at the end of last year, but combined with the reorganisation of collection rounds the devices have already contributed to a 7% reduction in fuel use. In 2015, this was the equivalent of 14,000 litres of diesel saved and associated vehicle emissions avoided.
Since the devices were installed, the council's drivers have commented on the slow reversing speed of their vehicles. However, the council considers this a safety feature rather than a drawback, as it limits the vehicles to near walking speed when reversing.
There is no one-size-fits-all solution to cutting waste management costs, but as the experience in Exeter has shown, demanding more efficient, and greener, services from suppliers or investing in green technology , can reap real rewards.
John Lawrence is managing director of Zeta Automotive, part of the Arriva Group